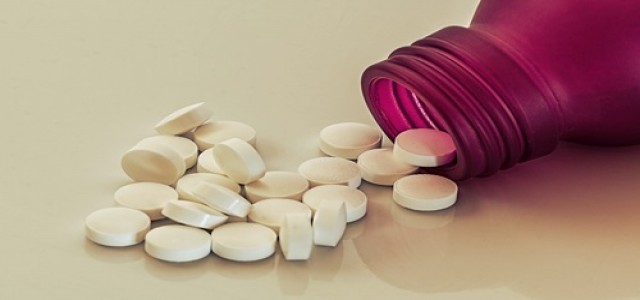 Ovarian cancer occurs when cells in the ovary start to mutate abnormally, further forming a tumor. At late stages, ovarian cancer can become difficult to treat and could also be fatal to patient. Several pharmaceutical firms are focusing on developing an effective drug via means of advanced clinical trials and research.
One such development was made by ImmunoGen, Inc., a leading biotech company that develops novel treatments for cancer. The firm recently announced data indicating overall response and initial safety of mirvetuximab in a Phase 1b FORWARD II triplet cohort when it was combined with Avastin® (bevacizumab) and carboplatin in patients with recurring, platinum-sensitive ovarian cancer.
Reportedly, the data was presented at the ESMO (European Society for Medical Oncology) 2019 Congress held in Spain. According to David O'Malley, M.D., Principal Investigator of FORWARD II, the primary results of mirvetuximab paired with both carboplatin and bevacizumab demonstrated promising data, when compared with earlier results when mirvetuximab was combined with these drugs individually.
O'Malley claims that the anti-tumor responses are way better than the other triplets that are currently being tested. Furthermore, he hopes to establish longer-term efficiency data, as the company seeks to offer latest treatment opportunities for patients suffering from ovarian cancer.
Anna Berkenblit, M.D., Vice President and Chief Medical Officer, ImmunoGen, said that the company is delighted with the overall response and initial safety data from the triplet cohort of mirvetuximab and is looking forward to recording strong results from its studies.
She added that their firm is constantly following patients for progression-free survival and hopes to commence its future studies, in order to pave the way for its registration in ovarian cancer.
Incidentally, ImmunoGen had also made headlines when it revealed that the United States Food and Drug Administration (FDA) had suggested it to initiate a new Phase 3 randomized trial to assess the efficacy and safety of mirvetuximab soravtansine in patients with high FRα (folate receptor alpha) +ve, platinum-resistant ovarian cancer.
Source Credit: http://investor.immunogen.com/news-releases/news-release-details/immunogen-presents-initial-data-phase-1b-forward-ii-triplet