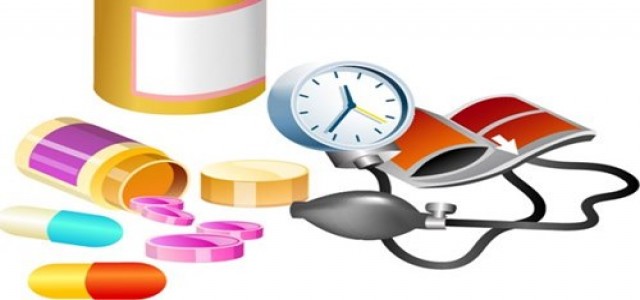 Breast cancer is one of the most prominent cancer types that can occur in women. Though treatment options depend on the stage of the disease, it can be addressed successfully if diagnosed and treated early. Various medical and pharmaceutical firms across the world are increasingly working towards finding more effective solutions as well as spreading awareness about breast cancer protection and prevention.
iCAD, a renowned medical technology leader offering innovative cancer diagnostics and therapy solutions, reportedly announced that it would be showcasing the ProFound AI™ platform, which would also include its ProFound AI™ for DBT (Digital Breast Tomosynthesis) as well as ProFound AI™ for 2D Mammography in its iCAD exhibition booth, at the upcoming European Society of Breast Imaging (EUSOBI) conference from October 3 to October 5, 2019 at Budapest, Hungary.
ProFound AI made for DBT received the CE marking earlier in March 2018 and was approved by FDA in December 2018. Meanwhile, the ProFound AI for 2D Mammography received its CE marking recently in July and then it was launched in Europe.
ProFound AI is a high-performance workflow solution designed on the newest deep-learning AI technology. according to a recent study posted in the Radiology: Artificial Intelligence, iCAD's ProFound AI for DBT was discovered to enhance rates of breast cancer detection by 8%, decrease unnecessary recall rates approximately by 7.2%, and cut down on reading time for a radiologist by 52.7%.
The software accurately and rapidly analyzes every tomosynthesis image, identifying both malignant soft tissue calcifications and densities with accuracy. It offers radiologists a Certainty of Finding lesion and Case Scores, that further assists in prioritizing caseloads and clinical decision-making.
Featuring the latest deep-learning AI, the ProFound AI platform further allows for continuously enhanced performance through ongoing updates.
CEO and Chairman of iCAD, Michael Klein stated that the ProFound AI platform was trained using one of the biggest available datasets and it is the industry's first as well as its only software solution for DBT which is clinically proven to boost specificity and sensitivity, while reducing the required time for reading for radiologists.
Klein added that ProFound AI is increasingly being adopted across Europe, however, now as ProFound AI for 2D Mammography is launched, clinical benefits of ProFound AI are being recognized by a greater number of radiologists; discovering that it offers clinical benefits to their departments as well as their patients.
Source credit: https://www.globenewswire.com/news-release/2019/10/01/1923007/0/en/iCAD-Showcases-ProFound-AI-Platform-at-European-Society-of-Breast-Imaging-Annual-Scientific-Meeting-in-Budapest.html