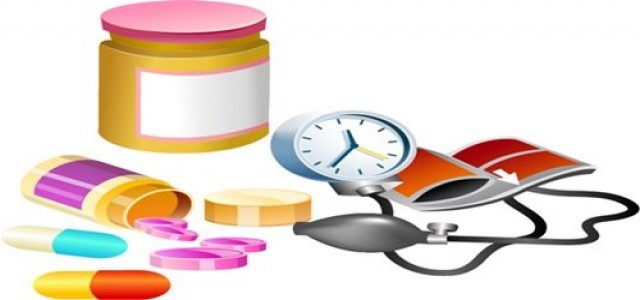 As an innovative technology, artificial intelligence can effectively be used to tackle the challenges faced by today's healthcare industry. Hospitals are keenly looking for ways to serve patients, both in terms of efficiency and costs.
In a bid to further this cause, HeartVista, Inc., a pioneer in AI-based MRI solutions, has recently introduced its new AI-assisted One Click™ Cardiac Package. Reportedly, the company has announced that it will be presenting this solution at RSNA (Radiological Society of North America) 2019 annual meeting, which will be held between December 1st to 6th in Chicago, Illinois.
It is vital to mention that HeartVista's One Click™ Cardiac Package is the first AI-based Cardiac MRI scanning solution that is cleared by the Food and Drug Administration (FDA). Indeed, manual cardiac MRI brings in numerous advantages, however, its usage has been restricted because of high costs, lack of trained operators, complexity of use and long scan time.
These issues can be solved using HeartVista's software which leverages artificial intelligence assisted software to prescribe the standard cardiac outcomes within 10 seconds. The software uses a new neural network to detect artifacts on scans and informs physicians when the quality of an image is below the acceptable threshold.
Speaking on the solution, Dr. Raymond Kwong, MPH, Director, Cardiac Magnetic Resonance Imaging at Brigham and Women's Hospital, said that HeartVista's Cardiac Package is a key tool to improve the productivity and consistency of cardiac magnetic resonance studies, in all CMR expertise levels.
Whereas Itamar Kandel, CEO, HeartVista, claims AI is continuously revolutionizing the healthcare landscape and the company is pleased to present the first Artificial Intelligence-based cardiac MRI software solution to patients and radiologists at RSNA annual meet.
Kandel cites that HeartVista's One Click™ Cardiac Package represents a revolution in cardiac MRI technology, which enables time-efficient, simple, highly consistent and affordable examination.
Source Credit - https://www.businesswire.com/news/home/20191125005186/en/HeartVista-Unveils-FDA-Cleared-AI-Assisted-Click%E2%84%A2-Cardiac-MRI