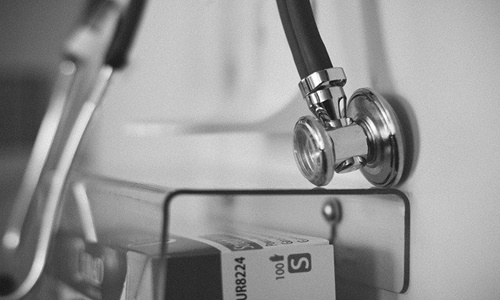 Health2Sync, a Taiwanese digital chronic disease management platform, has reportedly inked a Memorandum of Understanding (MoU) with AstraZeneca's Taiwan unit to roll out its first digital solution catering to chronic kidney disease (CKD) patients in Taiwan.
The partnership aims for early diagnosis and quality optimization to improve everyday CKD care by leveraging the smart detection tool featured on the Health2Sync patient management platform, which has a user base of more than 400 medical institutions worldwide.
Ever since its inception in 2013, Health2Sync has secured deep expertise in the field of diabetes management helping patients improve their HbA1c through its Health2Sync app.
According to Ed Deng, CEO and Co-founder of Health2Sync, the platform's accomplishments prove that digital intervention and data integration can be further utilized in the case of other chronic diseases, preferably since the platform has one of the largest datasets in the industry.
In line with AstraZeneca's goal to boost earlier diagnosis in CKD patients and help slow down its progression, Health2Sync Patient Management Platform's latest version automatically compartmentalizes patients into various groups based on their lab results.
The platform then notifies the patients and their respective healthcare professionals for early intervention, preventing disease progressions and reducing any further risk of complications.
After identifying a patient's CKD risk levels, the platform allows physicians to reassess the analysis and identify long-term trends of the examination data to enable appropriate medical interventions.
Moreover, the platform also helps patients with their consultation needs and facilitates timely adjustments of medical routines, ensuring enhanced chronic disease care.
Evidently, acute and chronic kidney disease costs nearly $1.8 billion per year in Taiwan, which makes it the most expensive disease to the National Health Insurance system.
Health2Sync's latest endeavor with AstraZeneca marks an important milestone in its journey to provide digital touchpoints for the management of CKD and cardiovascular diseases.
Parallelly, the platform is working on the development of a portfolio comprising of digital therapeutics (DTx), which will include insulin management, behavior change, and a range of other products.
Source Credit: https://www.prnewswire.com/news-releases/health2sync-and-astrazeneca-taiwan-to-kick-off-digital-patient-management-programs-for-chronic-kidney-diseases-301585478.html