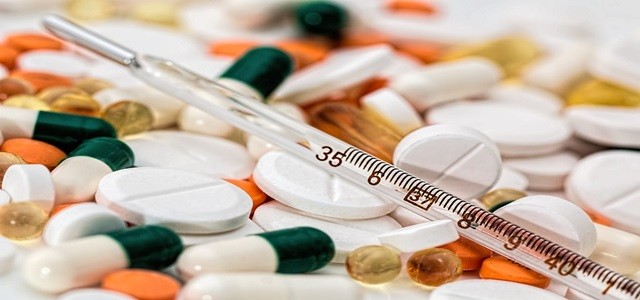 GW Pharmaceuticals plc has reportedly announced that two of its medicines, Sativex (nabiximols) and EPIDYOLEX (cannabidiol) oral solution, have been advised by National Institute for Health and Care Excellence (NICE) of the U.K. to get routine compensation from NHS England.
Apparently, for the first-time any plant-derived cannabis-based drug has been advised by NICE for use on NHS. Cannabidiol oral solution is suggested as an adjunctive treatment for seizures related to Dravet syndrome or Lennox Gastaut syndrome (LGS), in conjunction with clobazam, for patients aged two years and older. In addition, Nabiximols, assessed as part of NICE's analysis of cannabis-based medicinal products (CBMPs), has been considered economical for treatment of spasticity caused by multiple sclerosis.
Chris Tovey, Chief Operating Officer, GW, reportedly stated that this is a significant event for patients and families in the U.K. who have waited since a very long time for rigorously tested, proved and regulatory approved cannabis-based medication to be reimbursed by NHS. The recommendation by NICE has proved that cannabis-based drugs can effectively go through extensive randomized placebo-controlled tests and a rigorous evaluation process of NICE to reach patients.
Reportedly, cannabidiol oral solution has secured approval based on outcomes from four randomized, controlled Phase III studies. These trials include data from over 714 patients with either Dravet or LGS syndrome. Both the diseases are two rare forms of epilepsy with high mortality and morbidity rates, which considerably burdens caregivers and families. Several patients with Dravet or LGS syndrome go through multiple seizures per day, which increase the ongoing risk of injury and falls. Regardless of current anti-epileptic drug therapy, both of these rare forms of epilepsy have remained as extremely treatment resistant.
According to reliable sources, after the approval, GW has been functioning with the related bodies in Germany, the U.K., Spain, Italy, and France. The company intends to obtain reimbursement before anticipated launch of medication in these nations.

Source credits:
http://ir.gwpharm.com/news-releases/news-release-details/gw-pharmaceuticals-receives-positive-nice-recommendation