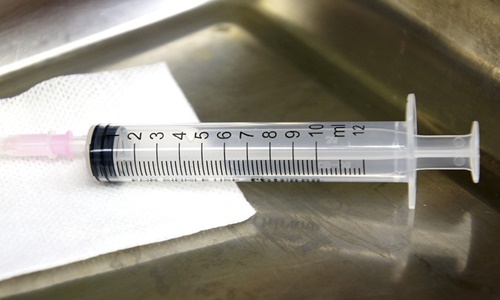 GSK, a prominent biopharmaceutical company based in Britain, has made it to the news for the lawsuit it has filed against Pfizer, another major pharmaceutical firm in the U.S., alleging patent infringement of its respiratory syncytial virus (RSV) vaccine called Arexvy by Pfizer's RSV vaccine called Abrysvo.
The legal action was initiated in a federal court in Delaware, where GSK claims that Pfizer's vaccine uses an antigen that infringes upon four of GSK's patents related to fighting the respiratory disease. On the other hand, Pfizer has responded with confidence in its intellectual property position, asserting that it will vigorously defend its right to offer Abrysvo to patients.
Both vaccines gained approval from the U.S. Food and Drug Administration in May for adult use, specifically for those over the age of 60. These vaccines represent significant progress in combating RSV, which causes approximately 14,000 deaths in adults aged 65 and older in the United States annually, as estimated by the government.
A spokesperson from GSK emphasized the importance of intellectual property protections in driving innovation for research-based companies. They also clarified that the lawsuit should not hinder GSK's plans to launch Arexvy.
According to the lawsuit, Pfizer allegedly began working on its RSV program in 2013, at least seven years after GSK initiated its own efforts. The lawsuit also claims that Pfizer was aware of GSK's patented technology since at least 2019, as it had challenged the validity of European versions of these patents.
As per the sources, both GSK and Pfizer are competing to flourish in the RSV vaccine market, which analysts predict could reach over $10 billion by the end of 2030. The introduction of these vaccines aligns with the companies' strategies to replace aging drugs, which are likely to face competition from cheaper generic alternatives.
Source: https://www.reuters.com/legal/gsk-sues-pfizer-us-patent-infringement-over-rsv-vaccine-2023-08-02/