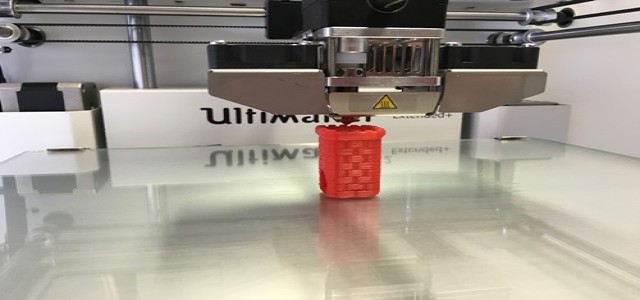 Additive manufacturing technology is considered to hold the potential to revolutionize the way products are manufactured, designed, and supplied. With each passing day, 3D printing is becoming an effective manufacturing alternative across various fields like engineering, agriculture, medicine, etc. Speculating future growth, manufacturing companies worldwide are partnering with printing service providers to expand their business reach and roll out innovative products.
A similar instance occurred recently when GKN Powder Metallurgy, one of the leading producers of metal powder and parts, reportedly acquired FORECAST 3D, a renowned company in plastic additive manufacturing that offers end-to-end services from concept to series production.
Reportedly, the acquisition highlights GKN's ambition to be a global market leader in industrializing additive manufacturing. Moreover, the acquisition creates a geographic and market growth for GKN Powder Metallurgy's conventional and 3D printing consumers.
For the record, California-based FORECAST 3D was incepted in 1994 and offers a diversified target audience in the North American west coast. Before the acquisition, GKN's main market focus was in North America's midwestern region along with China and Europe.
However, the acquisition enables GKN Powder Metallurgy to offer its services in all markets with a full range of 3D printing production technology and a global footprint.
Peter Oberparleiter, CEO of GKN Powder Metallurgy, claims that FORECAST 3D is a perfect fit for the company as its markets, geographies, technologies, and base material and GKN's individual capabilities would represent unparalleled benefits for customers.
Moreover, it move would enable their company to cross-promote additive manufacturing in plastic and metal in the more diversified market across the globe. This acquisition is a vital step to become a leading market player in the high growth industry.
Apparently, FORECAST 3D uses a fleet of HP Jet Fusion 3D printers to deliver industry-leading offerings in terms of speed, quality, and economics. Moreover, with its HP Multi Jet Fusion technology, FORECAST 3D could complement GKN Powder Metallurgy's achievements in metal 3D printing for mass production.
Source Credit – https://www.prnewswire.com/news-releases/gkn-powder-metallurgy-acquires-forecast-3d-expands-additive-manufacturing-capabilities-to-include-plastics-300942054.html