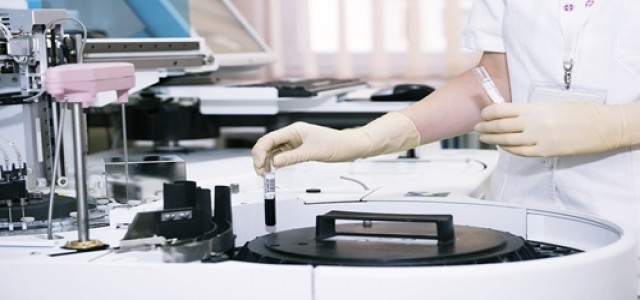 Data will be demonstrated at an upcoming medical meeting and shared with health authorities globally, including the U.S. FDA (Food and Drug Administration).
Genentech, a subsidiary of the Roche Group, recently announced that the Phase III IMvigor130 study has reached its investigator-assessed progression-free survival (PFS). According to sources, the combination of Tecentriq® (atezolizumab) plus chemotherapy (platinum-based) showed a drastic reduction in the risk of worsening disease or death in people with previously untreated metastatic urothelial carcinoma (mUC) when compared with chemotherapy only.
Speaking on the move, Sandra Horning, M.D., Chief Medical Officer & Head of Global Product Development, Roche Group, said that IMvigor130 is the first optimistic Phase III study of a cancer immunotherapy combination in formerly untreated Advanced Bladder Cancer (ABC), a violent disease with huge unmet need.
She said that these results back the company's broad clinical development program for Tecentriq in bladder cancer, as well as their methodology of merging immunotherapy with chemotherapy or other medicines to improve patient outcomes.
Reportedly, Tecentriq was the first cancer immunology approved in bladder cancer and has gained approval from the FDA for the treatment of adults with mUC or locally advanced, counting those who are not fit for cisplatin-containing chemotherapy and whose tumors express high levels of PD-L1 as determined by an FDA-approved test or are not eligible for any platinum-containing chemotherapy irrespective of PD-L1 status.
Additionally, the accelerated approval contains the treatment of adults with locally advanced or mUC whose disease had developed during or following platinum-containing chemotherapy, or within a year of receiving chemotherapy before or after surgery.
These accelerated approvals are also based on durability of response and tumor response rate. Meanwhile, continued approvals in these sorts of bladder cancer may be depended upon verification and description of clinical benefit in a confirmatory trial, claim sources.
As per reports, there are currently four Phase III studies assessing Tecentriq alone and in combination with other medications in early and advanced bladder cancer. Whereas Genentech has a wide-ranging development program for Tecentriq, including multiple ongoing and planned Phase III studies, across genitourinary, lung, breast, skin, gynecological, gastrointestinal and head and neck cancers.
Source Credit: https://www.gene.com/media/press-releases/14801/2019-08-04/genentechs-tecentriq-atezolizumab-plus-p