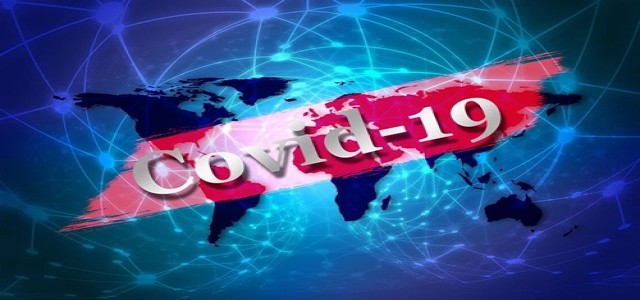 Abbott Laboratories, a U.S.-based medical devices and healthcare firm, has reportedly received the Emergency Use Authorization (EUA) from the U.S. FDA (Food and Drug Administration) for the detecting COVID-19 virus with its portable antigen test BinaxNOW™.
For the uninitiated, BinaxNOW™ is a portable, fast, and reliable test that uses Abbott's lateral flow technology in order to detect antigens at a massive scale. The tool requires minimal equipment and provides test results in 15 minutes. The company plans on selling each test for $5.
As per the study conducted by Abbott along with leading research universities, the test results of the BinaxNOW COVID-19 Ag Card reflected 98.5% specificity (negative percent agreement) and 97.1% sensitivity (positive percent agreement) within the first seven days of individuals being suspected of contracting the COVID-19 virus.
The FDA marketing authorization comes after the antigen test kit was approved for use by healthcare professionals conducting point-of-care tests operating under Clinical Laboratory Improvement Amendments (CLIA) Certificates of Compliance, Certificate of Waiver as well as Certificate of Accreditation.
According to credible sources, Abbott will also launch NAVICA™, a mobile-based application compatible with Android and iOS devices. The BinaxNOW test will function on a reactive card paired with the application that is intended to work as a temporary digital health pass for individuals who test negative for Coronavirus.
Moreover, the interactive application will be free of cost and will encourage information such as social distancing and mask-wearing on the mobile devices.
CEO and President of Abbott Laboratories, Robert B. Ford, was reported saying that the two platforms launched by the company are collectively aimed at providing an affordable and convenient testing solution for the residents of U.S. in an effort to make them feel more confident about their lives and general health.
In other news, the U.S. FDA (Food and Drug Administration) has reportedly granted approval for healthcare agencies to use convalescent plasma for the treatment of the COVID-19 virus. The administration claimed that the benefits of the plasma outweigh the potential risks.
Source credits: https://www.prnewswire.com/news-releases/abbotts-fast-5-15-minute-easy-to-use-covid-19-antigen-test-receives-fda-emergency-use-authorization-mobile-app-displays-test-results-to-help-our-return-to-daily-life-ramping-production-to-50-million-tests-a-month-301119289.html
Other news: https://health.economictimes.indiatimes.com/news/pharma/us-fda-approves-blood-plasma-therapy-to-treat-covid-19/77719806