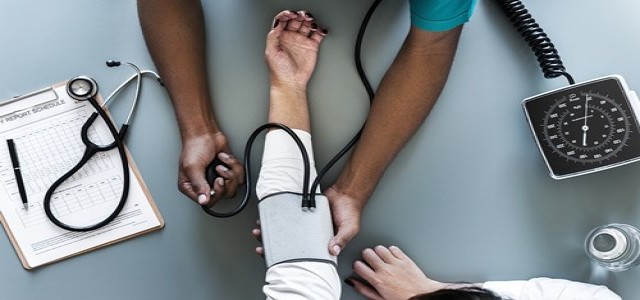 TransThera will initiate a Phase 1 clinical trial for TT-00920 in early 2020

TT-00920 is believed to be a new transformative treatment for chronic heart failure
TransThera Biosciences Co. Ltd, a China-based clinical-stage biotech firm, recently announced that its Investigational New Drug (IND) application for TT-00920 has received approval from the U.S. Food and Drug Administration (FDA). TT-00920 is a small Phosphodiesterase 9 (PDE 9) inhibitor made to treat chronic heart failure.
Apparently, TransThera will be initiating Phase 1 clinical trial for the evaluation of tolerability, pharmacodynamics, pharmacokinetics and safety of TT-00920 in all the healthy volunteers under the IND. It is expected that the trial shall start in early 2020.
CEO and Founder of TransThera, Dr. Frank Wu commented that the approval of IND for TT-00920 happens to be an important milestone for the company. TT-00920 is believed to be a potentially new and transformative treatment option for patients who are suffering from chronic heart failure, especially HFpEF (heart failure with persevered ejection fraction). It is a dominant form of heart failure that has no options for disease-modifying treatment.
Wu further added that the company is looking forward to working with physicians and patients for the evaluation of the potential of TT-00920 in the clinic.
The TT-00920 is a highly potent, investigational and selective PDE9 inhibitor that treats chronic heart failure. The PDE9 protein tends to interfere with the natural 'braking' system present in the body that is needed to neutralize the stress affecting the heart. It had been shown to notably elevate during heart failure, especially in HFpEF.
TT-00920 will be inhibiting PDE9 which will help restore the cardio-protective mechanism that is usually dysfunctional in heart failure. Important periclinal data has demonstrated that TT-00920 will be improving the cardiac function immensely as well as reverse the ventricular remodeling in heart failure.
Chronic Heart Failure (CHF) has become a global issue with a rising prevalence owing to the aging population and increasing co-morbidities. It has been estimated that the global prevalence of heart failure is across more than 26 million people worldwide.
Source Credit- https://apnews.com/PR%20Newswire/7f61aab6704b29e0cf47e1b5082ed47e