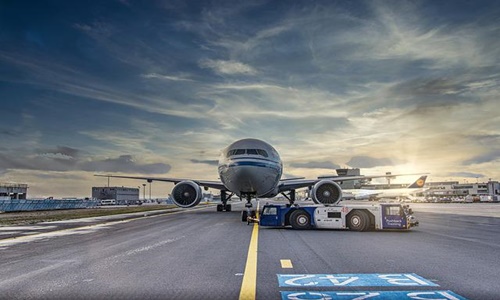 Etihad Cargo, the cargo division of Etihad Aviation Group, has recently entered into an MOU (Memorandum of Understanding) with B Medical Systems.
The MoU, publicized recently during the BIO International Convention, will see Etihad Cargo collaborating with B Medical Systems to design and develop solutions for transporting life-saving vaccines, drugs, and high-value pharmaceuticals.
The firm will partner with the Luxembourg-based producer and distributor of medical refrigeration equipment to design highly sustainable temperature-controlled container components that function using passive cooling technology.
The units are expected to retain temperatures from -80 to 25 degrees Celsius for around 5 days without demanding any external power source and load capabilities ranging from 2 to 1,500 litres.
Through the reduction in power required to maintain the temperature for temperature-sensitive pharmaceutical deliveries, these units are expected to reduce carbon emissions substantially.
Besides adding to the sustainability of these containers, their sturdy design and diverse usage capabilities offer a working life of around 10 years.
Jesal Doshi, Deputy CEO of B Medical Systems, said that the long-term goal at B Medical systems is to build a technology that helps in saving lives globally.
Doshi added that the operational knowledge of Etihad and the experience of B Medical systems in building quality medicine cold chain solutions will empower the firm to develop aviation-based sustainable units for the effective, safe, and environmentally friendly transference of temperature-sensitive pharmaceuticals and specimens.
As per credible reports, the trials of the sustainable container units will begin shortly and a viable launch date is expected to be announced after the successful completion of the trials.
Furthermore, Etihad Cargo is participating in the BIO International Convention as part of the top-class Abu Dhabi delegation regulated by the Chairman of the Department of Health – Abu Dhabi (DoH), H.E. Abdulla bin Mohammed Al Hamed.
Source Credit - https://www.prnewswire.com/news-releases/etihad-cargo-signs-mou-for-sustainable-pharmaceutical-transportation-solutions-301567097.html