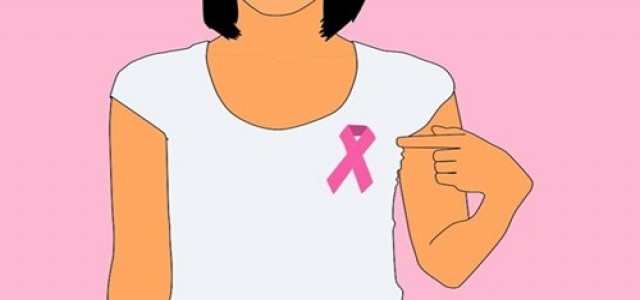 · The data was presented at the American Association for Cancer Research Annual Meeting 2019
· There were substantial responses and stable disease in PARP inhibitor naïve patients
Cyclacel Pharmaceuticals, Inc., a biopharmaceutical company which develops innovative medicines related to cancer cell biology has reportedly announced Phase 1 clinical data for itss DNA damage response program with a sequential and oral regimen of seliciclib and sapacitabine as a treatment for BRCA mutant metastatic breast cancer patients.
According to Cyclacel, the data presented at the AACR Annual Meeting 2019 described that the regimen was safe and showed a clinical benefit rate of 30%. In addition, the 8 PARP inhibitor naïve patients, of which half of the them were treated previously by platinum agents and one on earlier PARP inhibitors showed responses. Progression on PARP inhibitors or previous platinum was related to lack of benefits.
Apparently, both PARP inhibitors and sapacitabine are more productive in cancer cells exhibiting BRCA mutations, besides any other homologous recombination repair deficiency. The investigators, based on these data, are conducting a Phase 1b/2 trial of sapacitabine in combination with a PARP impediment in PARP inhibitor naïve BRCA mutant breast cancer patients.
Sara Tolaney, MD, MPH, Senior Physician, Principal Investigator of the study mentioned that the company officials have gained confidence by the substantial responses as well as stable disease in the PARP inhibitor naïve patients having BRCA breast cancer.
The studies supposedly evaluated a sequential and oral regimen of a nucleoside analog prodrug, sapacitabine, and seliciclib, which is a 1st generation CDK2/9 inhibitor, in patients having metastatic breast cancer fostering BRCA ½ mutations.
Under this trial, patients received 7 days of sapacitabine which is followed by 3 days of seliciclib. Total 20 patients were treated, seven of which progressed on prior PARP inhibitor and six progressed on prior platinum therapy.
Sapacitabine (CYC682) is allegedly one of the orally available nucleoside analogues which acts through a novel DNA single-strand breaking mechanism that leads to production of DSBs and checkpoint activation.