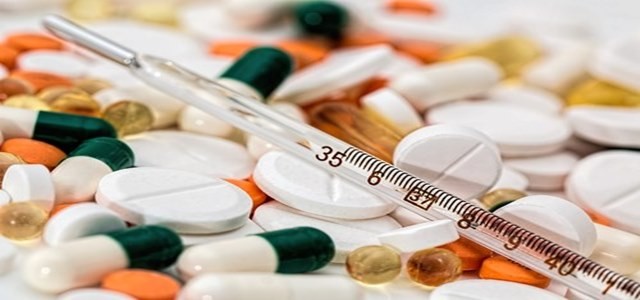 There is a substantial rise in the number of people affected with pulmonary diseases like asthma. Various pharmaceutical companies in the world are combining their capabilities to find treatments for serious pulmonary diseases to address the needs of the fast-growing demographic that is being diagnosed with such diseases.
Pulmatrix (PULM), a biopharmaceutical company that develops innovative inhaled therapies for serious pulmonary diseases, and Cipla, a renowned pharmaceutical and biotechnology company headquartered in Mumbai, India, reportedly announced the dosage of first patient in the Phase 2 trial that evaluates its candidate, Pulmazole, as a possible treatment for ABPA (Allergic Bronchopulmonary Aspergillosis) in the patients with asthma.
The double-blind, randomized and placebo-controlled study would evaluate the safety and efficacy of Pulmazole's three dose levels that would be administered every day for 28 days to 64 patients approximately.
Ted Raad, Chief Executive Officer at Pulmatrix stated that building upon results from the Phase 1 trial, where greater drug concentrations were attained by Pulmazole in the lung with plasma concentrations that were much lower when compared to oral Sporanox at about 1/10th the dose, the company's first Phase 2 trial patient dosing is a very important milestone.
Raad added that the company believes that Pulmazole is capable of transforming the standard of care for patients having asthma and ABPA by offering a treatment alternative that would prevent the side effects that are dose-limiting and are observed with oral antifungal therapies and enhances upon the efficacy of oral itraconazole through the delivery of substantially more drugs to the patient lungs than can be attained with oral dosing.
Pulmatrix had activated three sites in U.S. for Phase 2 Clinical Study earlier in July.
The Phase 2 trial is a multicenter, global, 4-arm clinical trial. Registered patients would be assigned doses randomly (1:1:1:1) in 4 arms of 16 patients each (n=64 total), the patients will further receive 35 mg, 20 mg or 10 mg of placebo or Pulmazole, administered through dry powder inhalation once every day for 28 days.
The main objective of the trial is evaluating the tolerability and safety of Pulmazole's multiple-dose administration given to adults having ABPA and asthma. Other objectives of the trial include characterization of pharmacokinetics of multiple dose administration of inhaled Pulmazole in sputum and plasma, as well as evaluating Pulmazole's effect on relevant biomarkers of pulmonary function (FEV1), inflammation, asthma symptoms as well as aspergillus burden in the sputum.
Source credit: https://ir.pulmatrix.com/2019-09-18-Pulmatrix-and-Cipla-Announce-First-Patient-Dosed-in-Phase-2-Trial-Evaluating-Pulmazole-for-Treatment-of-Allergic-Bronchopulmonary-Aspergillosis-in-Patients-with-Asthma