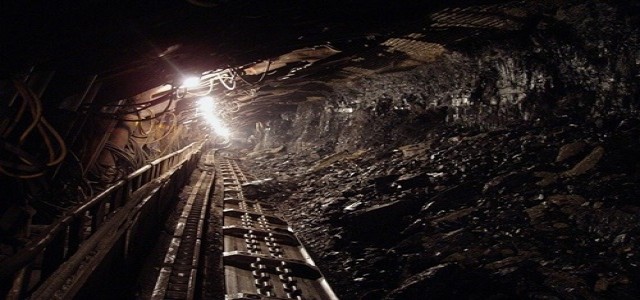 China's coal output in October reached its highest level since at least March 2015, after Beijing's approval of coal mine expansions to reduce exorbitant prices and improve supply.
According to figures from the National Bureau of Statistics, the world's largest producer and consumer of fossil fuel, generated 357.09 million tons of coal last month, up from 334.1 million tons in September.
The National Development and Reform Commission (NDRC) cited that China has approved expansions at more than 153 coal mines since July, which may increase coal production by 55 million tons in Q4.
To alleviate electricity shortages, the central government prohibited local governments from closing coal mines without permission and has advocated the reopening of closed mines after resolving the issues.
The output surge comes after India, with the support of China and other coal-dependent economies, negotiated a last-minute adjustment at the COP26 climate conference in Glasgow to revise the agreement's final terms to scale down instead of phasing out coal use.
It is to be noted that thermal coal provides around 60% of China's electricity demands. However, President Xi Jinping stated earlier this year that the country will begin reducing its coal usage in 2026.
After a cold wave swept many parts of China, disruptions in coal production brought down daily output by over 1 million tons, prompting the government to take immediate actions. The record output came amidst a rebound in production operations, with the country's major planning authority mentioning that daily coal production had reached a new high of 12.05 million tons last week.
Spot thermal coal prices in northern ports dropped to around half of what they were a month ago, at around 1,000 yuan (USD 156.70) per ton, owing to Beijing's slew of intervention measures.
Traders and analysts, however, are apprehensive of domestic coal supply in the coming winter when unfavorable weather halts operations at open-pit mines and obstructs logistics.
Source Credits-
https://finance.yahoo.com/news/chinas-oct-coal-output-rises-024202625.html?guce_referrer=aHR0cHM6Ly93d3cuZ29vZ2xlLmNvbS8&guce_referrer_sig=AQAAACsPIR57IipPfkz6S6YkCC5nVU8DX3i-AC9te16VJZB0T8cc6ziZJbn2dGA2Uzbn0h_h_gb7hZ_XSz4VYfpAVrBEE-UNas6QrxoOdCdw5gICJKBrya6XR9zuhv8amiW5IKr7hVHyF_GHKZNHksHvgZLTY-Y1WE1NhQnkWh0xGBD6&guccounter=2