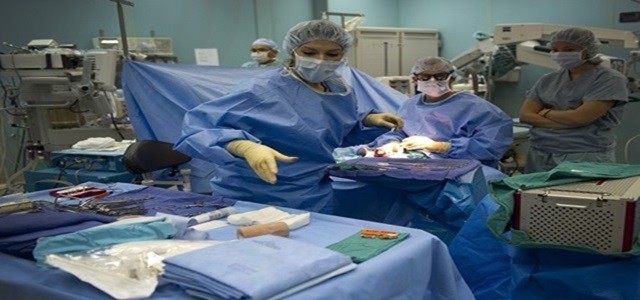 The genomics company announced the launch of Targeted Locus Amplification (TLA) technology for complete cancer gene mutation sequencing.
TLA sequencing of lymphoma cancer exhibited appreciable improvement over FISH, as depicted by recent technology studies.
Netherlands based genomics company, Cergentis, reportedly publicized the launch of its TLA technology for carrying out complete cancer gene sequencing. For the records, TLA is a well-structured method which enables targeted and cost effective detection of sequencing of all single nucleotide and structural variants. In addition, the company also reported robust data over conventional diagnostic and gene sequencing methods in the FFPE tumor samples. Apparently, these data were presented at the lately held Genomics Conference in Switzerland.
As per credible reports, the recent data produced from TLA sequencing of lymphoma cancer displayed an appreciable improvement over FISH whilst offering additional actionable information for the clinicians. It has been claimed that the currently, over a majority of pharmaceutical companies are indulged in developing and controlling the gene therapy products and pharmaceutical cell lines via the use of Cergentis' TLA technology.
Speaking of the launch, the head of Tumor Genome Analysis Core of the Amsterdam University Medical center, Prof. Dr. Bauke Ylstra reportedly quoted that the conventional NGS technologies have inherently limited their ability to sequence the genes. On these accounts, TLA, based on physical proximity by DNA crosslinking, would prove to be a powerful approach to sequence genes of interest with FFPE derived DNA trials.
Meanwhile, Dr, Stefan Willems MD, the Head Molecular Pathology of University Medical Center Utrecht cited that the organization had been extensively impressed by the quality of TLA information generated through a significant number of trials. He further added that TLA exhibited positive advantages over traditional cancer analysis techniques.
For the uninitiated, Cergentis is a Netherlands based genomics company which is involved in the development and commercialization of advanced TLA based diagnostic kits and aids for aimed complete next generation sequencing of genes.

Source credit: https://www.financialbuzz.com/cergentis-launches-tla-technology-for-complete-cancer-gene-mutation-sequencing/