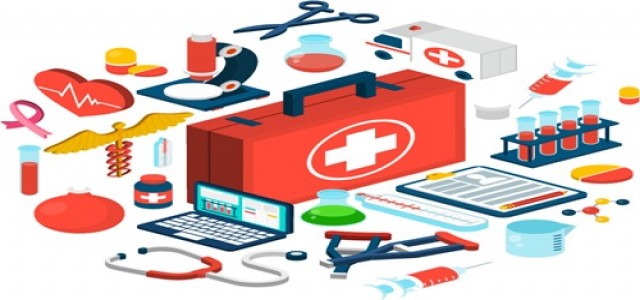 All the 20 patients for the monotherapy arm of the trial have begun treatment with 10 mg/kg dosage level
Swedish biotech firm Cantargia has reportedly announced full recruitment of CAN04 monotherapy arm in an existing Phase IIa clinical study in cancer patients.
Sources with knowledge on the matter informed that CAN04 (nidanilimab) is an antibody from Cantargia which is being investigated in a three-armed open label Phase IIa trial CANFOUR. Under this, CAN04 is evaluated as monotherapy or in chemotherapy combinations in pancreatic cancer (PDAC) or non-small cell lung cancer (NSCLC) patients.
All the 20 patients for the monotherapy arm of the trial have begun treatment with 10 mg/kg dose. The Safety, overall, has been in line with Phase I results. Outcome of the monotherapy, including efficacy and biomarkers are expected to be ready during fourth quarter of 2019, the sources informed.
Cantargia, on the basis of fast recruitment and good safety, is planning to utilize this opportunity to add more patients for generating safety and biomarker data at higher dosage level. Enrollment for the combination arms is also ongoing parallel to the monotherapy arm.
Sources stated that tumor biopsies have been obtained from most for the patients in the study, which were taken before and after therapy. Analyzing these biopsies will provide insights into the impact of CAN04 in the tumor microenvironment. Biomarkers would also be analyzed in the serum and the outcomes of these analyses are expected together with the efficacy results from CT-sans, sources added.
For the uninitiated, Cantargia develops pharmaceuticals based on antibodies against the interleukin 1 receptor accessory protein, or IL1RAP. IL1RAP with high functions and affinity is bound by antibody CAN04 through blockade of interleukin 1 signaling as well as ADCC. Apparently, almost 70% of PDAC patients and 80% of NSCLC patients overexpress IL1RAP on cancer cells, while in these diseases every patient has cells containing IL1RAP in the tumor microenvironment.
Source Credits: https://cantargia.com/en/press-releases/cantargia-announce-full-recruitment-of-can04-monotherapy-arm-in-ongoing-phase-iia-clinical-trial