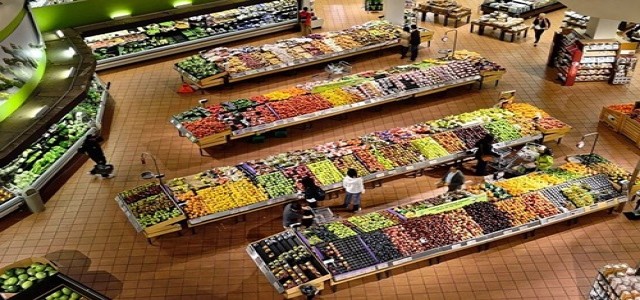 The move comes amidst trade disputes with Northern Ireland.
The CEOs of three British supermarkets are seeking discussions with the EU and the U.K. governments.
The three major supermarket groups, namely Tesco, Asda, and Sainsbury's are reportedly planning to shift some supply chains from the U.K. to the European Union if the future of Britain-Northern Ireland trade is not urgently addressed.
The CEOs of these three British supermarkets, Tesco, Asda, and Sainsbury's along with important personnel from Marks & Spencer have sent a letter to the European Commission Vice President Maros Sefcovic and Britain's Brexit Minister David Frost.
The trio claimed that they will encounter complexity and increased cost while moving goods to Northern Ireland from Britain. The primary reason for this would be the escalating number of checkpoints at Northern Irish ports, the necessity of Export Health Certificates on products of animal origin, and additional paperwork requirements.
Presently, Northern Ireland protocol governs the post-Brexit trading arrangements between itself and Britain. This was established to maintain an equilibrium between the two countries while keeping the province's borders open and for protecting the treaty of 1998 Good Friday.
This procedure keeps Northern Ireland inside the EU market and demands control on goods from Great Britain. In June 2021, the EU and the U.K. had reportedly agreed on a truce during a trade dispute known as the "sausage war" by increasing the grace period for shipments of some meat products to Northern Ireland from Britain.
The CEOs of the three major supermarkets are currently seeking discussions with the EU and the UK government. The companies have also claimed that without any decisive, cooperative, and swift movements, there will be significant supply chain disruptions.
The grocers even suggested probable solutions such as a wider SPS (Sanitary and Phytosanitary) contract, a veterinary agreement, a Trusted Trader scheme or a facilitated movement scheme.
Source Credits –
https://www.devdiscourse.com/article/headlines/1655831-british-supermarkets-may-shift-supply-chains-to-eu-if-nireland-trade-not-addressed