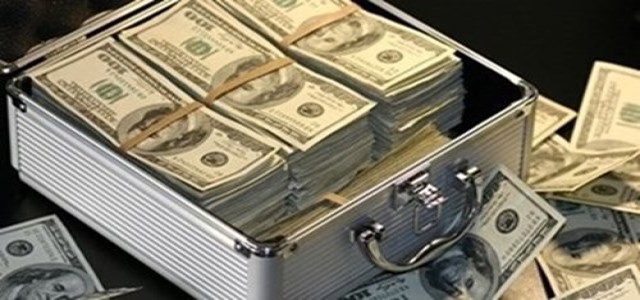 Ati Motors, a manufacturer of autonomous industrial vehicles, has reportedly secured USD 3.5 million in a pre-Series A funding round led by Exfinity Venture Partners and Blume Ventures. The fresh investments will be deployed for improving Ati Motors' manufacturing capabilities for various warehouses and factories in domestic and international markets.
For the unversed, Ati Motors is an all-electric autonomous industrial vehicle maker based in Bangalore. It was founded by Saad Nasser, V Vinay, and Saurabh Chandra in February 2017.
Reportedly, Ati Motors had previously secured seed funds from Village Global, an early-stage venture capital sponsored by Bill Gates, Jeff Bezos, Mark Zuckerberg, and others. Ramakant Sharma, MFV Partners, and also a syndicate on LetsVenture had also participated in the round.
Sherpa, an autonomous cargo vehicle of Ati Motors, is known to be more versatile than humanoid or warehouse robots and uses a technology approach quite identical to that used in driverless cars. Sherpa Lite has secured its position in e-commerce warehouses for its advanced order fulfillment capabilities.
Ati Motors' Sherpa Tug, on the other hand, has been successfully deployed in auto OEM's manufacturing unit in Chennai. The Bangalore-based startup claimed that the bot can easily operate in harsh manufacturing environments.
Anirvan Chowdhury from the Investment team at Blume Ventures believes that autonomous mobile robots market valuation is expected to surpass USD 20 billion, recording an annual shipment of 3 million units by the year 2030.
Meanwhile, Nihar Ranjan from Exfinity Venture Partners commented that the ready-to-deploy Autonomous Mobile Robots of Ati Motors will greatly help in the manufacturing floors, simultaneously benefitting in outdoor mobility, warehousing, and other applications.
Ati Motors, which is preparing to expand its global footprint, has been receiving inquiries for its AV from international markets, such as Southeast Asia, the Middle East, and the U.S, sources claimed.
Source Credits –
https://yourstory.com/2021/07/funding-alert-autonomous-industrial-vehicle-maker-ati-motors/amp