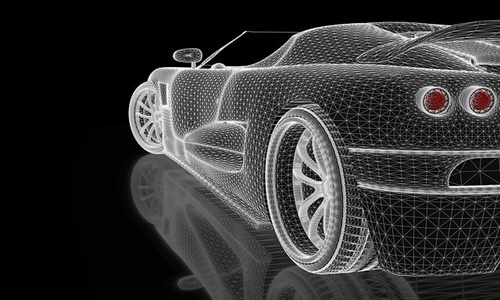 Baidu, a leading China-based artificial intelligence (AI) company and search engine, has reportedly uncovered its most recent electric autonomous driving vehicle.
As per credible sources, the new vehicle, Apollo RT6, will be a part of the robotaxi fleet of Baidu, as China seeks to move ahead with its autonomous driving goals.
For the unversed, Apollo RT6 is a full electric vehicle with a detachable steering wheel that can be installed or removed as per requirement. The price of the vehicle is estimated at $37,000 (250,000 yuan) per unit.
Robin Li, Chief Executive Officer and Co-Founder, Baidu claimed that the huge cost reduction will allow the company to deploy thousands of autonomous vehicles throughout China.
Robin also hinted that the company is moving toward a future wherein taking a robotaxi will be half the price of a general taxi today.
According to reports, Baidu currently operates Apollo Go, an autonomous ride-hailing service using self-driving robotaxis along with the safety staff seated at the passenger or driver seat.
Not to mention, Baidu has also unveiled Apollo Go in some of the major cities such as Shanghai, Beijing, Guangzhou, and Shenzhen, but the service is limited to certain areas.
Reportedly, the RT6 has achieved the industry's Level 4 out of the five possible levels of technology. This implies that its systems can work without a driver but must contain a pre-loaded map, to limit the areas where the vehicle can work.
It has also been revealed that the lower levels of technology range from cruise control, a service available since decades up to Level 3, that enables hands-free highway driving.
Notably, the self-driving robot vehicles are largely used across warehouses, factories, and other tightly controlled settings.
Reports also suggest that the RT6 was made specifically with autonomous driving in mind, in comparison to the earlier generations where technology was installed on traditional vehicles.
Apparently, Baidu is renowned for online advertising and search engine services, but has recently made major investments in AI technology, autonomous driving, and others.
Source Credits: - https://www.usnews.com/news/business/articles/2022-07-20/baidu-unveils-latest-autonomous-electric-vehicle-apollo-rt6#:~:text=Baidu%2C%20a%20Chinese%20search%20engine,latest%20electric%20autonomous%20driving%20vehicle.&text=July%2020%2C%202022%2C%20at%2011%3A51%20p.m.