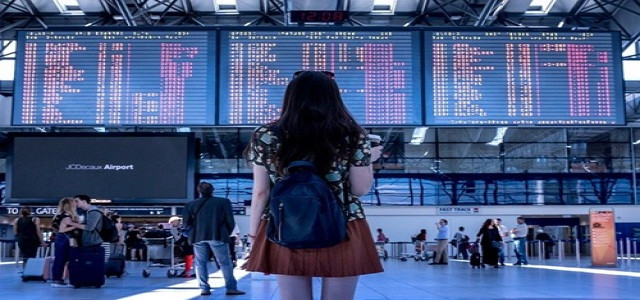 In a recent technological development at the Austin-Bergstrom International Airport (AUS), the U.S Customers and Border Protection has deployed the use of biometric technology to accelerate the process of screening.
The AUS keeps adding new flight routes, so all the passengers arriving or departing from international flights will be asked to scan their faces using the technology, which is also being used across other airports in the United States.
Richard Mendez, Port of Austin director, for CBP who supervises the international departures and arrivals at the AUS, claimed that the passengers will be in and out within 10 to 15 seconds with the deployment of the new technology.
For the uninitiated, rather than hand checking every passport, the technology will match the faces of the flyers with photos on the government database which has already been taken for identification.
Mendez stated that the biometric technology will immediately match the person's features and help identify fraud passports, as the system will automatically identify the person.
As per credible reports, the pictures of the passengers are not stored for more than 12 hours and all the travelers concerned about their privacy can opt out, which is very rare at the AUS.
For the record, the biometric technology has so far caught one fake passport in Austin and around 1200 fake passports or in possession of the wrong people have been caught at airports throughout the country.
The Austin-Bergstrom International Airport will have more international flights this year, around 16 international flights each Saturday and with the technology, around 2500 passengers could go through the customs.
Ghizlane Badawi, Chief Operating Officer at AUS commented that the technology, along with improving the security and compliance, will also facilitate the customer-passenger experience at the airport.
Source Credit:- https://www.kvue.com/article/travel/austin-airport-face-scans-biometric-technology/269-73e1c6c5-780a-4ed2-8fa4-22445e29e7fc