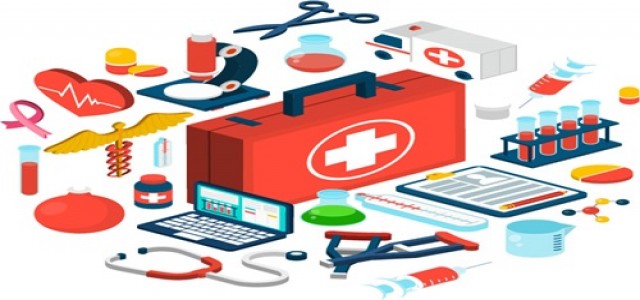 The company has been looking forward to initiate larger phase 2 trials.
The clinical-stage company Athira Pharma, Inc. has reportedly announced preliminary data from the phase 1 clinical trial of its lead therapeutic molecule, NDX-1017, at the Alzheimer's Association International Conference 2019 (AAIC) in Los Angeles, California.
Apparently, the randomized double-blind, placebo-controlled trial has been evaluating NDX-1017 in various trial cohorts. Outcomes from the phase 1a and 1b segments of the trial in 72 healthy young and elderly individuals has shown that NDX-1017 is well-tolerated and safe at various dose levels.
Additionally, a potent pharmacodynamic biomarker signal was detected in study participants receiving NDX-1017, representing its ability to penetrate through the blood brain barrier and efficiently engaging with its target across a range of doses. This was demonstrated by dose-dependent upsurges in electroencephalogram (EEG) signals, which have been proved to be related with memory and learning.
Leen Kawas, CEO, Athira, reportedly stated that the organization has been inspired by the outcomes and has accomplished all primary goals from the phase 1 trial in these first cohorts. The company has noted that NDX-1017 successfully overcomes the blood brain barrier and evidently effects the brain as observed through EEG as a biomarker, he further stated.
According to reliable sources, complete outcomes from the trial, including assessment in individuals enduring Alzheimer's disease or slight cognitive impairment, will be declared later this year. Athira has been looking forward to initiate larger phase 2 trials.
For the record, Athira is a drug development firm determined to enhance human health by developing new therapies for neurodegenerative diseases like Alzheimer's and Parkinson's. The company is headquartered in Seattle, Washington. It is presently developing its key therapeutic candidate NDX-1017 which is an innovative small molecule therapy designed to slow, halt or reverse the effects of Alzheimer's and other neurodegenerative diseases instead of only alleviating disease symptoms.
Source credit: https://athira.com/athira-pharma-presents-preliminary-results-from-phase-1-trial-of-ndx-1017-at-alzheimers-association-international-conference-2019-aaic/
https://www.biospace.com/article/releases/athira-pharma-presents-preliminary-results-from-phase-1-trial-of-ndx-1017-at-alzheimer-s-association-international-conference-2019-aaic-/