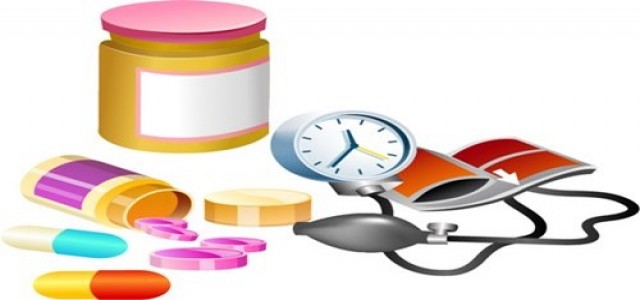 With heart related issues and number of people diagnosed with heart failure increasing substantially, the need to find a solution to this problem is growing considerably. Advanced technology, equipment and pharmaceutical companies are continuously working towards the development of novel medicines for heart failure treatment worldwide.
AstraZeneca, a renowned British-Swedish pharmaceutical company headquartered in Cambridge, UK, is one such firm that reportedly announced that farxiga, which is its diabetes drug, has been assigned the fast track designation by United States regulators for treating heart failure, augmenting prospects of broader use of the product and thus putting it ahead of its competitors.
AstraZeneca stated that the United States Food and Drug Administration (FDA) approved the status for drug development to decrease risks of disease progression as well as deadly heart attacks in adults with HFpEF and HFrEF heart failure subtypes.
farxiga, already a type-2 diabetes treatment, comes under the SGLT2-inhibitor class of antidiabetics which allows the patient's kidneys to expel blood sugar through urine. Diabetes is typically connected with a high heart failure risk.
Executive Vice President, BioPharmaceuticals R&D, Mene Pangalos stated that heart failure affects around 64 million people globally, and almost half of the patients would die in five years after diagnosis.
This Fast Track status for farxiga brings the company closer to fulfilling its ambition to treat, prevent and cure heart failure and the company looks forward to work with FDA to evaluate farxiga as a new, potential treatment alternative for patients of heart failure.
farxiga fast track status for heart failure was dependent on two late-stage clinical studies. In one study, approximately 40% of the enrolled patients were diagnosed with type-2 diabetes, which is common in heart failure patients, while rest of the 60% were not.
The fast track program of FDA is built to accelerate the review and development of novel medicines for serious conditions' treatment where an unmet need is found.
AstraZeneca took significant steps towards its goal last month to add heart failure in the conditions that could be treated by farxiga, eventually putting it ahead of its competitor from Eli Lilly.
By sales, farxiga falls under the top 10 drugs of AstraZeneca. The drug made $1.39 billion last year and is very important for company's future as it turns around.