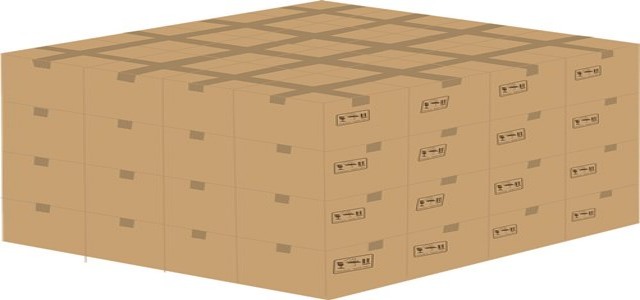 Alternative asset management company, Apollo Global Management, Inc. has announced that certain funds managed by its affiliates have recently entered into agreements to buy a majority stake in RDM Group (Reno De Medici S.p.A.), a leading European producer of coated recycled cartonboard.
According to sources, Apollo Funds will receive around 67% equity in RDM from the company's top two shareholders - CDPQ (lit: Quebec Deposit and Investment Fund), and Cascades Inc. for USD 1.72 per share.
The acquisition agreement will be contingent on customary closing conditions and is expected to be finalized by the third quarter of this year.
After closing, Apollo will bring forth a mandatory tender offer for the remaining shares to de-list the company.
It is worth noting that RDM is the leading producer of recycled coated cartonboard in France, Italy, and the Iberian Peninsula.
All of RDM's products come from 100% recycled materials and the company plays a pivotal role in increasing sustainability and maintaining circularity in the economy by reducing emissions, waste, and raw material & water usage.
Earlier this year, the RDM group had bought some mills in Spain, and agreed to acquire certain Netherlands mills, which brings its total operations to nine mills and five specialized sheeting and cutting centers spanning across the U.S. and Europe, sources claimed.
Meanwhile, Apollo expects RDM Group to keep benefitting from EU-wide regulations encouraging the use of recycled, sustainable fibers and subsequent shifts in consumer preferences.
Elaborating on the specifics of the acquisition agreement, Apollo Funds along with RDM's top shareholders, Cascades Inc. & CDPQ (Caisse de dépot et placement du Québec) have formed a new company, named Rimini BidCo S.r.l.
The companies have entered into separate definitive purchase and sale agreements that provide for the acquisition of 251,974,385 ordinary RDM shares by Rimini, cited sources close to the matter.
Source Link –
https://www.globenewswire.com/news-release/2021/07/05/2257429/0/en/Apollo-Impact-to-Acquire-Approx-67-Stake-in-RDM-Group-Leading-European-Producer-of-Recycled-Cartonboard.html