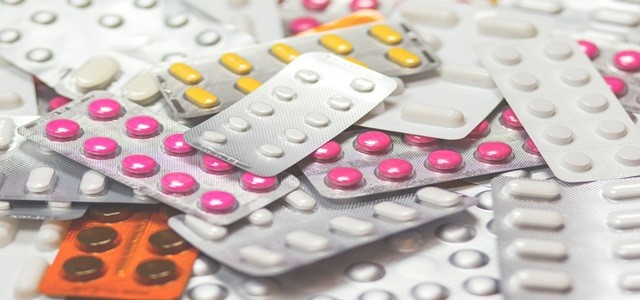 Amneal Pharmaceuticals, Inc. has made some consistent ripples in the generics and specialty pharmaceutical industry. Recently, the company made headlines when it revealed attaining final approval from the U.S. FDA on its ANDA (Abbreviated New Drug Applications) for generic editions of Amicar® (aminocaproic acid) Tablets USP, 500 mg and Revatio® for Oral Suspension 10 mg/ml.
According to a statement, Chintu Patel, Co-CEO, Amneal, said that their company is delighted to introduce these new drugs to healthcare providers and patients. He claims that their firm's diverse and large pipeline has managed to deliver 36 new generic items in 2019 across multiple dosage forms.
Reportedly, Amneal had earlier bagged the designation of Competitive Generic Therapy (CGT) from the FDA for the generic version of Amicar®. Considering its first approved application, the biotech has been offered 180 days of CGT exclusivity.
Prior to this news, Amneal was in limelight for the launch of the generic version of Invega® (paliperidone). The drug was introduced in extended-release tablets ranging from 1.5mg to 9mg.
Speaking of which, Patel said that the company is pleased to get an approval for the launch of the generic version of Invega. It marks as one of 15 complex drugs that the firm expects to launch over 24-month.
Moreover, with a varied lineup of over 170 products, the company hopes to progress these types of complex product approvals, which would further expand its portfolio. Also, such moves would allow patients to buy generic medicines at affordable prices, cites Patel.
For the record, Amneal Pharmaceuticals, Inc. is based in Bridgewater, New Jersey. It is an integrated pharmaceutical firm focused on manufacturing, developing and distributing branded, generic, and biosimilar products. Amneal has operations in Asia, North America and Europe, and is working on bringing high-quality medicines to patients primarily within the U.S.

Source Credit: https://investors.amneal.com/news/press-releases/press-release-details/2019/Amneal-Announces-the-Approval-and-Launch-of-Generic-Revatio-for-Oral-Suspension-and-Generic-Amicar-Tablets/default.aspx