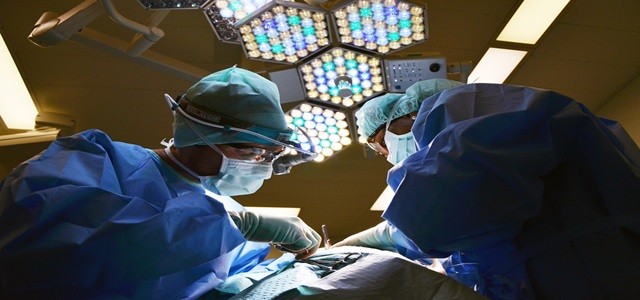 The data was presented during the 89th Annual meeting of the America Thyroid Association (ATA) held this week
Veracyte, Inc. – a California based leading genomic diagnostics company, has reportedly announced the release of data that facilitates understanding of the frequency, predictive value and simultaneous occurrence of genomic alterations that are being targeted by new investigational precision therapies for the treatment of thyroid cancer.
Apparently, these findings were provided by Afirma® Xpression Atlas analyses that utilizes RNA sequencing of Veracyte's thyroid nodule fine-needle aspiration (FNA) samples from patients diagnosed with thyroid cancer and undergoing required evaluation.
In one such study, researchers evaluated the frequency of BRAF, ALK, NTRK and RET fusions among approximately 48,000 patients whose thyroid nodule FNA samples appeared to be suspicious for malignancy (Bethesda III/IV, V and VI categories) by cytopathology.
Reports estimate that the researchers discovered that nearly 425 (0.89%) of the FNA samples fostered one of the alterations, with NTRK fusions being the most common at 0.38% followed by RET (0.32%) then BRAF (0.13%) and finally, ALK comprising of 0.06%. Moreover, RNA whole transcriptome sequencing illustrates the differences in the prevalence of these four fusions across Bethesda categories, with the highest being Bethesda V.
University of Texas MD Anderson Cancer Centre professor, Mimi I. Hu, M.D., was reportedly quoted stating that pan-cancer FDA approval has been received for the NTRK fusion inhibitors and clinical trials have involved certain inhibitors of BRAF, ALK, NTRK, and RET, that allow their detection in patients suffering from thyroid cancer of interest to physicians.
Additionally, with the widening use of genomics in the treatment of thyroid cancer, the data holds the potential to enhance the initial phase of treatment, predict the response to the treatment and set selective targeted therapies to ensure reliable, systematic and favorable treatment, Dr. Mimi further added.
Furthermore, during the ATA meeting, Veracyte revealed its new Afirma patient report, which along with detecting suspicious cancer nodules in patients also provides personalized and actionable variant and fusion information on individual patients.
The study contains necessary information regarding risk of malignancy, risk of lymph node metastasis, correlated neoplasm type, and extrathyroidal extension; genetic counseling, presence of FDA-approved therapy and germline testing considerations.

Source Credits: https://investor.veracyte.com/news-releases/news-release-details/veracyte-announces-new-data-advance-understanding-genomic