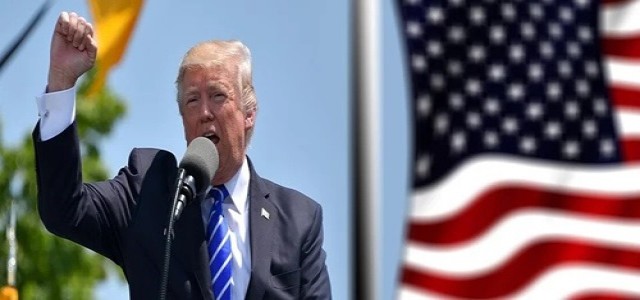 U.S. President Donald Trump has reportedly called for a $2 trillion spending budget to repair the and build new and currently crumbling infrastructure including tunnels, bridges, and roads, seizing on the COVID-19 outbreak as well as interest rates that are at their record low, to implement one of the longest-standing goals he had promised to achieve to the voters.
During the daily COVID-19 briefing, Trump stated that low-interest rates would enable the nation to borrow cheaply to fund infrastructure spending. The President also added that none of these funds would go for environmental initiatives that were proposed by the Democrats in their Green Deal.
Trump, previously in 2016, had pledged to seek $1 trillion for infrastructure expenditure and further called on Congress during the State of the Union in 2018 and to allocate $1.5 trillion in terms of new investment. However, this plan went nowhere due to disagreement on how much federal investment would be included.
The new infrastructure spending would help the United States to cut the growing unemployment cases as well as looming market failures that have been predicted to come out of the current coronavirus crisis and economic shutdown.
The number of people applying for unemployment benefits in America is predicted to make a record for a second consecutive week, after a massive 3.28 million applications were filed last week. Worst case predictions estimate that this figure would be almost doubled in coming weeks owing to the increasing shutdown of companies and the continuous efforts from the government to keep people in their homes to stop the COVID-19 outbreak.
The White House and Congress have already initiated circling a new idea of having a fourth round of stimulus to tackle the economic crisis arising due to coronavirus outbreak. Both House Speaker Nancy Pelosi and President Trump have started bringing in similar ideas to keep the economy afloat, immediately following the signing of a $2 trillion COVID-19 bill by Trump.
Source credit: https://www.bloomberg.com/news/articles/2020-03-31/trump-calls-for-2-trillion-infrastructure-bill-to-create-jobs