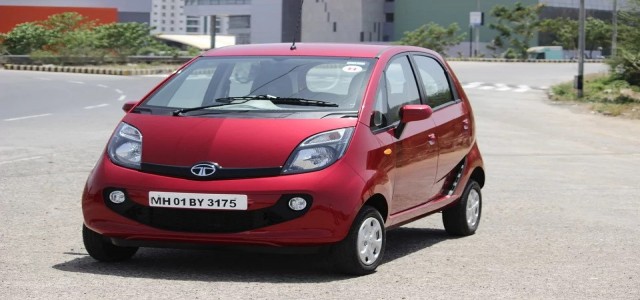 Tata Motors, a renowned Indian automotive company, has reportedly announced that the firm's board would be conducting a meeting on 5 May in order to discuss raising funds worth up to INR 1,000 crores from non-convertible debentures.
The company, from a notice sent to exchanges, stated that Tata Motors is desirous of providing Redeemable, Unsecured, Listed, Rated, and Non-Convertible Debentures collecting INR 1,000 crores across three tranches and the company is conducting a meeting on May 5, 2020, of its constituted Committee of the Board for the same.
Previously in this month, S&P Global Ratings had decreased senior unsecured notes of Tata Motors from B+ to B on falling credit metrics. This downfall has been attributed to the negative impact on the economy due to the novel coronavirus outbreak.
The Board of Directors of Tata had previously approved a new resolution related to the fundraising on 27 March when the company also approved the hive off of its passenger vehicle unit into one of its subsidiaries.
India's automakers are now heading towards an uncertain future since they do not know when their manufacturing factories would be reopened, which have now been shut for about a month due to the COVID-19 pandemic. The companies are expected to be highly affected since the vehicle demand may be reduced as potential customers postpone vehicle purchases amid the lockdown and also as the economy is facing a massive slack. Additionally, the globally spread supply chains of these companies would require a long time to rebuild.
Liquidity deficit is the greatest issue faced by the automotive companies, their suppliers, and dealers in the lockdown as they all still have fixed expenses like debt obligations, depreciating assets such as production equipment, and employee wages.
Apart from Tata Motors, Mahindra & Mahindra, another Indian automotive manufacturer, also recently announced its plans to raise INR 1,000 crores through issuing securities based on private placements.
Source credit: https://www.livemint.com/companies/news/tata-motors-to-raise-rs1-000-crore-via-ncds-11588083014670.html