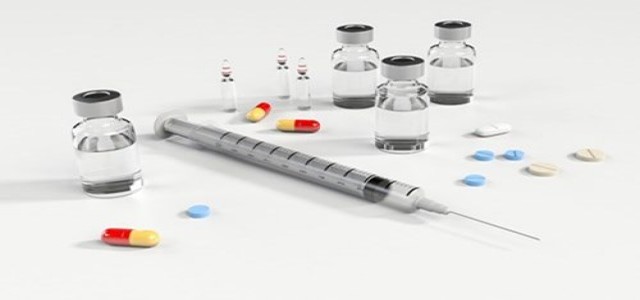 Novartis, a renowned biopharmaceutical company, has reportedly released the outcomes of a prespecified analysis of pooled information from three Phase 3 trials that evaluate the efficacy and safety of inclisiran, the company's first-in-class investigational therapy to treat hyperlipidemia in adults.
The new data was unveiled during a Late Breaker session during the American College of Cardiology's Annual Scientific Session Together With the World Congress of Cardiology. The prespecified analysis of pooled information is consistent with safety and efficacy findings of the Phase 3 trial outcomes that were published in The New England Journal of Medicine.
The findings from Phase 3 studies further support the research presently underway for the Phase 3 ORION-4 study. The ORION-4 study aims to enroll 15,000 participants through 150 sites across the United Kingdom and the United States. The trial is looking for participants with pre-existing ASCVD (atherosclerotic cardiovascular disease) and who are not able reach their LDL-C goal.
Principal investigator of ORION-10, Professor of Medicine and Consultant in Cardiology at Mayo Clinic located in Rochester, Minnesota, R. Scott Wright, M.D. stated that there is still a compelling demand for a novel LDL-C-lowering treatment due to the residual risk faced by several patients with atherosclerotic cardiovascular disease and the oral lipid-lowering treatment not being able to gain crucial LDL targets on its own.
Wright further added that the company inclisiran harnesses natural mechanisms of the body for RNA silencing and further decreases LDL-C. This company analysis confirms that the administration of inclisiran twice-yearly results in potent and durable LDL-C reductions in Phase 3 trials.
Global Drug Development Head and Chief Medical Officer of Novartis, John Tsai stated that the outcomes presented reinforce the company's belief that inclisiran is capable of being the first siRNA (small interfering RNA) agent that can help patients maintain their LDL-C to required levels.
Tsai further added that the unique twice a year dosing of inclisiran dosing easily fits in regular physician appointments and would help redefine how LDL-C is lowered and controlled in patients.
Source credit: https://www.novartis.com/news/media-releases/novartis-new-analysis-further-shows-durable-and-potent-ldl-c-reduction-inclisiran-investigational-first-class-sirna-cholesterol-lowering-treatment